Since She Speaks is just around the corner (insert a big cheer), I thought it would be fun to learn the stories of our own Proverbs 31 Ministries gals. First up is my dear friend, Glynnis Whitwer. Some of may know that Glynnis is the senior editor of P31 Woman. If you're interested in submitting an article to P31 Woman, Glynnis is your gal.
I have a high respect for Glynnis. She's what I call a well-rounded person. Glynnis is smart, talented, and a committed friend. The attribute I like best about Glynnis is her ability to listen—really listen and consider the other point of view. That's rare. But wise. It's probable what makes her a genius. I love Glynnis. I know you will too!
Interviw: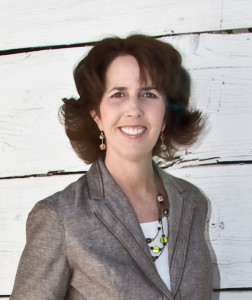 How did you know for certain you were called to write/speak?
 I knew I was called to write in college, when I read a brochure on public relations as a career.  I got my degree in journalism and did business writing for years.  Then God called me to Proverbs 31 Ministries, which I'll explain in the next part.  I never once considered writing any of my own thoughts or insight until then.  When Lysa got her first book contract, the idea hit me that perhaps I could write a book.  So I prayed and asked God, if I was supposed to write, what should I write about?  He gave me a book idea (which never went anywhere BTW).  But the thought wouldn't leave me that I was supposed to write a book.  Finally, a few years later, my pastor asked if anyone in the congregation knew God has asked them to do something, but they hadn't done it.  That day I rushed up for prayer.  And from then, I pursued getting published seriously.
 How did you become a part of a National ministry like Proverbs 31?
 When my family moved to Charlotte, I happened to attend the same church the Lysa TerKeurst attended.  Within a few weeks of attending, Lysa gave her testimony from the pulpit.  That very next week, I heard her on the radio.  And within minutes, I heard God tell me to call her and volunteer.  So I tracked down her number and called her.  I told her I had just moved to Charlotte, that I had seen her at church, then heard her, that I had a degree in journalism and wondered if she needed any volunteers.  She told me, "We've been praying for someone with a degree in journalism."  So I volunteered to edit their second self-published book with the best newsletter articles from the first seven years of the newsletter.  I read every issue in order to pick the articles.  When I finished that project, they had an opening for their newsletter editor.  I stepped in to the position, and have been doing it for over 10 years.
 What's one thing you would suggest to our friend's that would help them get started.
 My best piece of advice is to work on the craft of writing.  It is a skill you can learn.  And you don't have to attend conferences or go back to school.  I like books on writing because you get lots of examples of what to do right. 
Tell us something about yourself that we don't know? (a favorite hobby, experience, a quirk)
I love to cook.  I own lots of cook books, if I watch television, it's the Food Network, I create a weekly menu almost every week, and I love to try new recipes.  Plus, my kids grew up eating everything because of it.
 Thanks for the chance to share a bit of my story with your readers.
Thanks for sharing yourself and your story with us, Glynnis! Visit Glynnis at www.GlynnisWhitwer.com and www.HerOrganizedLife.com