Today's spotlight is on Amy Carroll and Karen Ehman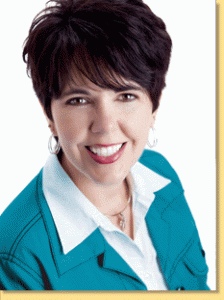 Amy is a gal with conviction. I had the privilege of speaking along side of Amy a few years ago and she is an awesome communicator. Amy "brings it" without hesitation or apology. Should it be any other way? I don't think so! Amy is not only passionate about speaking for the Lord, she's passionate about helping others be a voice for the kingdom as well.
 Together, Amy and Karen launched Next Step Speaker Services. Amy will tell you more about that in a moment. I encourage you to check it out! It's the help you're looking for.
What can I say about Karen?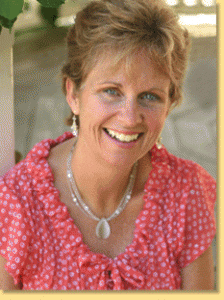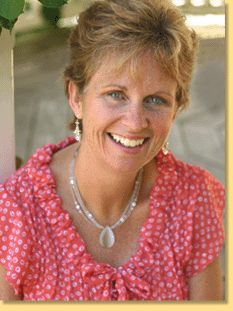 She multi talented. Karen is the Director of our Speaker Team at Proverbs 31 Ministries. But she's much more than that. She's a friend, mentor, encourager, and FABULOUS speaker! She blew us away last year at She Speaks. That's not all. Karen is full of humor. I'm talking side-spiting laughter. Be sure and stop by Karen's Blog.
Interview with Amy:
Amy, how did you know for certain you were called to write/speak?
My first foray into women's ministry was as a women's ministry director at my church.  There were so many times that I'd hear a speaker and think, "I'd like to do that," but I recognized that at first the feeling came from a place of ambition and covetousness.  My motivations weren't pretty!  After several years of serving, however, I began to believe that God was guiding me during my quiet times toward speaking .  I would write what I believed He was saying in my prayer journal, but I would think, "How in the world would I ever get started?"  I was about to move, and I knew that no one would know me or my passion for women's ministry.
After the move, I became more and more depressed.  I missed my friends and also my ministry work.  One day I cried out to God and asked Him for a sign that He saw my circumstances and still loved me.  I didn't ask for anything specific and would have been thrilled to get an invitation to lunch!  Later that week I came home and listened to a message on my answering machine from a woman I didn't know who asked me to lead their women's beach retreat.  Tears ran down my face as my prayer was answered in a much bigger way than I had even anticipated.
Over the next two years, God continued to open door after door for me to speak, and each one was unrelated.  One opportunity even came from a woman who attended a funeral at my church.  He made it clear that I was called but He was in charge. 
How did you become a part of a National ministry like Proverbs 31?
After about a year of speaking on my own, I realized that I badly needed the help and support of other women who were on this speaking journey.  God provided the finances for me to attend She Speaks, and I fell in love with the Proverbs 31 team.  I started volunteering for the ministry and applied for the team.  The rest is history!
One of my jobs on the team is to reply to speakers inquiring about our team.  Even though we aren't adding to our team or receiving applications at this time, I want to encourage you.  Proverbs 31 Ministries is wonderful because of our team approach, but it's definitely not the only way for you to speak and do ministry.  There is so much Kingdom work to be done!  Keep speaking and walking through doors of opportunity.  Consider starting your own team for support and encouragement.  Listen for God's voice and watch for where He is at work in your life.  He is so faithful, and He is looking for willing hearts to reach out into the world He's created.
What's one thing you would suggest to our friend's that would help them get started.
Last year I launched Next Step Speaker Services as another equipping branch of Proverbs 31 Ministries.  We have a blog with free weekly tips which you can subscribe to at www.nextstepspeakerservices.org/blog.  One of the series that we did was a series on marketing by Tracie Miles.  It's absolutely fabulous!  I would recommend to any speaker to read through the whole series and then start working through her list of suggestions for getting the word out.  The series starts here:  http://www.nextstepspeakerservices.org/2010/11/marketing-your-message-part-1
Tell us something about yourself that we don't know? (a favorite hobby, experience, a quirk) 
 I love to travel and am going to India in the fall to help with two women's conferences.  I'm so excited that I almost crawl out of my skin thinking about it!
 Thanks, girls!