Happy Thursday.
My heart was both heavy and full yesterday. As I read your comments, I could identify with your pain, fear, and doubt. And yet, my heart was also full as I read about your hope and as you identified God's leading in your situation. I was reminded of how much God is involved in our lives and is at work on our behalf.
My prayer for you today is that you would realize the height and depth of God's love for you. 
You're in for a treat today! I would like to introduce you to my dear friend, Karen. She's beautiful inside and out. Her heart for others to know God's Word and find freedom is contagious. She is bold for Christ but her spirit is gentle. Here's Karen!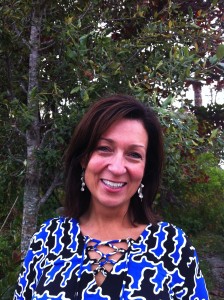 Hi Y'all!  You're in the right place; this really is Micca's blog.  She's just giving me the sweet honor of being her guest blogger today!  So, who am I, how do I know Micca and what in the world is she doing letting me put a post up on her blog?
I'll answer that last question first. I had the wonderful blessing of meeting Micca at last year's She Speaks Conference when I was assigned to her speakers group.  Recently I reconnected with Micca via email and God continues to use her as a huge source of encouragement in my life.
So who am I?  I'm Karen and I am passionate about God's Word.  I hope that when you finish reading this post that what you will remember is just, well, that, you have met a sister who loves Jesus and is compelled to share God's Word with women.
At this point I need to be really honest with you about something.  Things will probably go better that way for both of us!  You should know I didn't grow up in the church.  I wasn't part of a youth group.  I never attended a church camp.  But, I did attend Vacation Bible School a couple of times when I was around 8 or 9 years old!  And I clearly remember not excelling in the Vacation Bible School craft area!
I trusted Jesus Christ when I was a freshman at the University of Memphis (back then it was called Memphis State!) and I was baptized at 18.  But, it would be many years before I made him, Lord of my life.   At 40 years of age I stopped running from God and I fell in love with Jesus.   The last eight years have seen me face down in God's Word and allowing him to heal me, change me and make me a new creation in him.
Today I walk free in Christ!  Leaving behind a past of childhood sexual abuse, a lifetime of chasing after significance from this world and not understanding who I am in Christ.  As the women's ministry director at my church, and as a speaker, I have the amazing privilege to be used by God as I teach women his Word.  I would love to share the messages God has placed on my heart with you and your women.  Please contact me at Karen@summitlife.com for a list of my speaking topics or visit my blog at www.KarenBarrows.blogspot.com
I'm thankful that Micca has allowed me to share with you today!  I leave you with the same sweet encouragement that Micca has given me: "Nothing gives me strength and renews my spirit and commitment like spending time with Jesus for no other reason but to worship Him and let Him love on me."  I pray that today you will spend time with Jesus for no other reason but to worship Him and let Him love on you!
Blessings!
Karen
Perhaps you, like Karen, are in a place where you have accepted Christ's death on a cross for your sins, but you've yet to make Him Lord. Maybe you identify with Karen's abuse. If you'd like a word of encouragement, you can visit Karen's blog or email her a question or comment. Karen@summitlife.com
Thanks, Karen for being my quest today. I look forward to having you again. I've asked Karen to share her story about how she overcome her abuse. Be sure and check back often. You don't want to miss it!!