Are you afraid your teen will one day walk away from his/her faith? Mayber you're afraid your child won't embrace a life of faith in the first place. Every parent struggles with how to develop in their child a love for God and His Word. That's why I'm excited to introduce to you my friend, Lynn Cowell. Lynn has a passion for teaching parents how to raise wise, faith-filled kids. Today Lynn is celebrating the release of her new book, "Devotions for a Revolutionary Year".
Here's Lynn…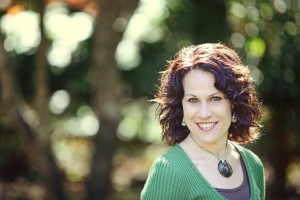 Did you know that 70 – 75 % of teen youth walk away from their faith after high school (see data from Barna.
What a fearful statistic! In fact, it is so scary, as a mom, it can cause me to feel defeated! My heart whispers, "Your chances aren't that great. Brace yourself for the worst."
Yet, the Jesus in me says, "Do what I have called you to do: teach your children my word." As my friend, Erin Bishop of The Whatever Girls (link: http://thewhatevergirls.com) says, "I have to teach God's word with intention and not hesitation."
But what if I don't know God's word? What if I do it wrong?
I have those fears too! Fears that I won't give them everything they need before they leave home. Fears that I won't give them a balanced view or get it right.
As I spend time with Jesus, I ask Him to help me in turn share what I am learning with my kids. Perfect? No. Honest and real…definitely.
I just have to get intentional and so do you!
Each morning, before my kids hit their school halls I pour a small amount of God's truth into my daughter's hearts. I want them to look to Jesus to fill their love gap; not a boyfriend, not a best friend, teacher or coach. Not even an amazing husband one day (and I'm blessed to have that!)
Am I fitting in a chapter of the Bible each day? No. But speaking even just a portion of God's unfailing love helps prepare my daughters for the trials and temptations they face each day.
You can teach a young person in your life God's Word, too. It's doesn't take half an hour a day, but just a few minutes. Start with texting all of your kids a verse a few times a week. Keep a devotional book in the car, having one of your children read out loud on the way to school. Create a habit of reading right after you all brush your teeth. The time of the day isn't important. What is important is overcoming; overcoming our fears of teaching God's word and our fears of the future by being intentional.
To help you get started, I am offering a free 7 Day Faith Builder. When you sign up, each day you will receive a short devotional to read to your girl. It only takes 2 – 3 minutes!
I am also celebrating the release of my new book, "Devotions for a Revolutionary Year". This is the book my girls and I will be reading each morning before heading out for the day. "Devotions for a Revolutionary Year" might be just the resource to help you fill the heart of the girl in your life with God's truth as well!
You can connect with Lynn on her website at www.LynnCowell.com. There you will find free resources for investing in your girl. Just click on "freebies"!
Thanks, Lynn! Be sure and check out Lynn's book, 7-day faith builder, and freebies at www.lynncowll.com
Tomorrow, look for my post on Fear-driven parenting (Week 3 of An Untroubled Heart) Keep trusting!