I'm SO excited to introduce you to my friend, Connie Carey! I've had the privilege of hearing Connie speak twice at our annual She Speaks Conference. Connie is a dynamic and gifted communicator. She engages her audience with both humor and insight. You can learn much from this woman of faith! I have!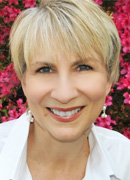 Here's Connie….
For years, I dreamed of skydiving, anticipating the fun and freedom of floating through air.  Recently, my husband granted my wish.  (see video below!)  Yippeeee!
But when they handed me the stack of legal releases to sign, anxiety replaced excitement.
It was only later that the spiritual implications of my wild ride dawned on me.  When fear sets in, what should we do?
 Trust Him.  Within minutes of meeting my instructor, I entrusted my life to him, knowing he was an expert, believing he was qualified, and trusting him to fasten me to him.
Listen to His Voice. Realizing my life was literally in his hands, I hung on his every word.
Obey without reservation.  It was all fun and games on the ground, but when the plane door opened at 14,000 feet, reality hit like a train. WHAT ABOUT THIS KAMIKAZE MOMENT HAD I THOUGHT WOULD BE FUN???
Immediately my instructor to whom I was tightly hooked began nudging me forward from behind.  Instinctively, I pushed back. He shoved me forward again, more forcefully.
I wanted to talk about it.  I wanted to review the instruction points.  Actually, I wanted OUT! This was a bad idea, I now thought.
I didn't like being fastened to him anymore.  I didn't like where he was headed. Maybe I can reason with him, I thought, digging my shoes into the plane's floor.  But the engine's roar prohibited negotiation.  Talkin' time was ovah! I gave up resisting, now hurtling through space at 120 mph!
There comes a time when we stop talking about our plans, face our fears…and by God's grace, just do it.
Realize that the view is worth the jump.  Just when I thought my ears would explode, cheeks flap off my face and heart thump out of my chest, my guide pulled the ripcord.  Suddenly, I was engulfed in silence, peace and a stunning panoramic view of beautiful countryside.  I heard myself sincerely thanking the person I'd resisted just moments before!
Remember that God doesn't reveal the whole plan up front.  I had inquired about landing before take off.  My instructor's response?  "Don't worry…the ground'll stop you."
As soon as the parachute opened, however, he said calmly, "Now, let's talk about landing." I did as told, and was seated gently like a leaf floating to earth.
He told me what I needed to know…when I needed to know it.  Like God, Who guides, one stitch at a time, without revealing the finished tapestry.
Lord, help me to trust, listen, obey and enjoy the view as You work Your good plans in me
Click here CC_Skydiving to watch Connie's skydiving adventure!
More About Connie:
"Your spirit will be encouraged, your soul will be refreshed, and you will laugh until your sides hurt."  Rev. Joe McDaniel
Connie Carey delights in sharing her life through messages spiced with humor and music that encourage, equip and inspire!  Connie finds the hilarious in simple, everyday life situations to which we all can relate.
But her humor has a message.
Her message, forged in the journey through the grief of her father's suicide, is that God is with us, weaving a beautiful tapestry behind the scenes of our suffering.  We can trust Him, even when it's darkest.
Her award-winning humor, combined with real life stories of God's shining faithfulness in the darkness, have given a richness to her messages and a platform in which to bring hope with others.
Be sure and visit Connie at www.conniecarey.com  You'll be glad you did. Also, bless her by leaving her a comment!
Now, go sign up for skydiving this weekend!