"Worry does not empty tomorrow of its sorrow. It empties today of its strength."- Corrie Ten Boom
Worrying can be a vicious cycle that uses up your time. It can keep you from living in the present. It can steal your peace and joy.
One of my greatest fears is losing one of my children. Because of this, I became a fear-driven parent. My first response to anything they asked to do was, "no." If I couldn't be there to protect them they couldn't go.
One day, my anxiety came up in a casual conversation with my friend. After listening to my concern, he asked me a life-changing question.
"Micca, are you the giver of life?"
"No." I replied, "That's God's job."
"That's right," he continued. "Only God knows the day He'll call your child home. Whatever that day may be, it won't matter if your child is sitting at home under your watch or skydiving with friends. God will take him home but not a day sooner."
Psalms 139: 16, confirms this truth.
"Your eyes saw my unformed body; all the days ordained for me were written in your book
before one of them came to be."
I felt a sense of peace wash over me, and a boost of fresh faith, as I believed in what he shared. God knows the number of all our days. –mine, yours, and those we love.
From that day forwarded, when one of my own asked to go skydiving, drive a car, or hang out with friends in a boat on the lake, I let them go. Yes, fear still fills my heart. But I've learned to speak to my anxiety. "I'm not the giver of life, but the One who is I put my trust."
How do I do that? I give myself a certain amount of time to worry and think about all that could go wrong. When that time is up. I stop worrying and start trusting.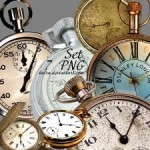 Let's say there is something you're anxious about—a situation, a challenge, or perhaps your own well-being. Give yourself a certain amount of time to worry, but also determine a time you will stop.
If you decide you're not going to worry past lunchtime, set your alarm for 12:00. When your alarm goes off, honor your commitment to stop wring your hands and begin to trust in your heavenly Father's care.
It's easy when you've prepared by writing down a few of His promises. By focusing on God and His might, provides a sense of peace because you know He cares.
Here are a few of my favorite. I'd love for you to share some of your favorite verses, too! That way we can help one another.
Colossians 3:15, "And let the peace of Christ rule in your hearts, to which indeed you were called in one body. And be thankful."
2 Thessalonians 3:16, "Now may the Lord of peace himself give you peace at all times in every way. The Lord be with you all.
Psalm 55:22, "Cast your burden on the LORD, and he will sustain you; he will never permit the righteous to be moved."
Hebrews 13:6, "So we can confidently say,  "The Lord is my helper; I will not fear; what can man do to me?"
Psalm 56:3, "When I am afraid, I put my trust in you."
Psalm 121:1-2, "I lift up my eyes to the hills. From where does my help come? My help comes from the LORD, who made heaven and earth."
Proverbs 3:5-6, "Trust in the LORD with all your heart, and do not lean on your own understanding. In all your ways acknowledge him, and he will make straight your paths."
Psalm 23:4, "Even though I walk through the valley of the shadow of death, I will fear no evil, for you are with me; your rod and your staff, they comfort me."
Isaiah 43:1-3, "But now thus says the LORD, he who created you, O Jacob, he who formed you, O Israel: "Fear not, for I have redeemed you; I have called you by name, you are mine. When you pass through the waters, I will be with you; and through the rivers, they shall not overwhelm you; when you walk through fire you shall not be burned, and the flame shall not consume you. For I am the LORD your God, the Holy One of Israel, your Savior."
May the peace of God guard your heart, sweet friend.