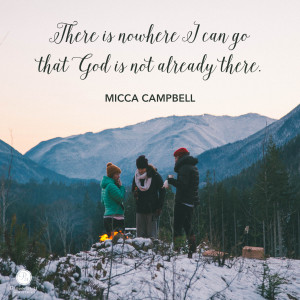 Merry Christmas! I'm so glad you're here. I don't know what brought you to my blog today. Maybe you're searching for hope. Maybe you clicked over after reading my devotion, God Is With Us. Whatever the reason is, know this. You have been prayed for. I thought about you as I wrote this post. I don't claim to know what you're experiencing at the moment, but God does. And I have asked Him to meet you here, to love on you, and to encourage you that all is well no matter your situation.
You may know the song, All Is Well, by Wayne Kirkpatrick and Michal W. Smith. If not, it goes like this.
All is well, all is well;
Lift up your voice and sing,
Born is now Emmanuel,
Born is our Lord and Savior,
Sing Alleluia, sing Alleluia, all is well.
To many that song is comforting at Christmas time. Yet, others are unable to absorb the message because "all is not well" in their lives. Perhaps their lives are in turmoil. Or maybe they've recently experienced the loss of a loved one, a job, or their health. Depression consumes them and the cry of their heart is… "All is not well for me!"
Perhaps this is the cry of your heart this Christmas Eve.
If so, you are not alone in your pain. God is beside you and He has promised to never leave you (Hebrews 13:50). He is, Immanuel, God is with us.
He promises that His grace is sufficient (2 Cor 12:9).
He promises to meet all your needs (Phil 4:19).
He also promises you the amazing gift of eternal life (John 10:27-28).
And let's not forget that there is nowhere we can go that God is not already there (Ps 139).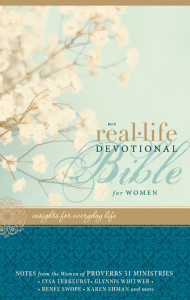 God's Word is full of His promises to you and me. As believers, we are spiritually wealthy because of the exceedingly great promises we have in Jesus, our Savior. Because we have His guarantee, we can be certain that no matter what, in Christ, all is well. Hold on, friend. Hold on to His precious promises and though it seems dark now, soon you will sing, "All is well because of my God and His promises."
Because the bible is full of God's promises to you, I'm giving away a copy of the NIV Real-Life Devotional Bible for Women. Leave a comment to enter to win. The winner will be announced on Friday.
May you experience the love and promises of God this season and all year long.