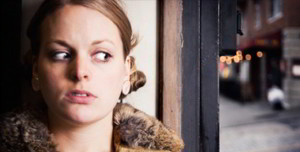 Fear doesn't always mean danger. It just means fear. Some have the fear of heights, flying, or that our children with choose the wrong crowd. Others are afraid of the dark. It's not the danger we fear but the unknown that scares us. Not only that; we often feel alone in fear. But the truth is we are never alone. We have this promise of God.
"Have I not commanded you? Be strong and courageous. Do not be afraid; do not be discouraged, for the LORD your God will be with you wherever you go" (Joshua 1:9).
We are never alone in the darkness of our fears. God is there. His Presence makes us strong and courageous because our Father is always with us.
I love Oswald Chamber's perspective on what should haunt us. He says we are to be haunted, not by the concerns of this world, but by God. Not in a scary way, but in a conscience way. Not where we are thinking about God, but rather abiding with Him—always aware of His presence in our time of joy or need. Chambers illustrates his point by using the relationship between a mother and her child.
"A child's consciousness is so mother-haunted that though the child is not consciously thinking of his mother, yet when calamity arises, the relationship that abides is that of the mother."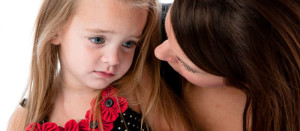 If you're a parent you know this to be true. When trouble comes, who does your child cry out for—none other than mom. As an adult, who's the first person you call for advice in a crises—your mom or someone you know who loves you and has your best at heart. Whomever we turn to, when trouble hits we return to the relationship that has remained in our lives as one of provision and care.
Who better to turn to than God? I should be quick to call out to my heavenly Father for help. I need to run to God for comfort and reassurance instead of worrying myself to death. I want to become so aware of God's abiding presence in my life that I fall asleep in His arms at night and awake to His presence in the morning—always mindful that I'm in His loving care. Only then will fear lose it's grip on me.
(Adapted from my book, An Untroubled Heart: Finding a Faith Strong Than All My Fear)