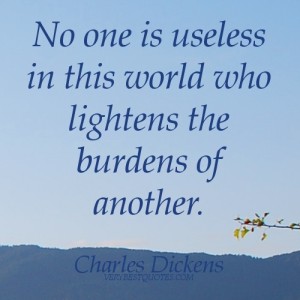 The desire to be loved is part of our human nature. And we are loved more than we know. Christ's love for us is beyond measure. He gave His very life.
"God demonstrates his own love for us in this: While we were still sinners, Christ died for us" (Romans 5:8).
When I ponder His love so great, it strengthens me, heals me, sustains me, and creates a confidence that says, "No matter what, God is on my side!"
Being loved is a gift, but the greater blessing is to love others.
God has placed people in my life for me to love–my husband, children, parents, extended family, friends, neighbors and co-workers. I can't help but be grateful for these loved ones even when they leave a mess behind for me to clean.
Loving them gives me purpose
…fills my soul.
…gives me joy.
…lowers my stress.
…improves my mood.
And heals old wounds or hidden resentment.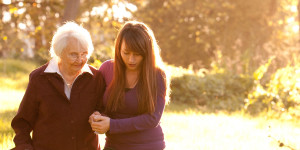 Love is a powerful emotion with qualities every human person requires. But don't sell yourself short. Loving others is also a great reward! Maybe it's time to stop counting the cost and start considering the blessings.
Helping others through genuine love not only benefits them but it heals your soul as well. Perhaps this is why God commands we "love one another," and "to love your neighbor as yourself" (John 13:34; Mark 12:31).
That can be challenging at times but God doesn't command us to do the hard stuff for His sake, but for our gain. God knows the advantages of loving others and He wants to bless us through this avenue.
I'm thankful. In fact, I feel lucky that God has filled my life with so many to love.
Who has God placed in your life to love?