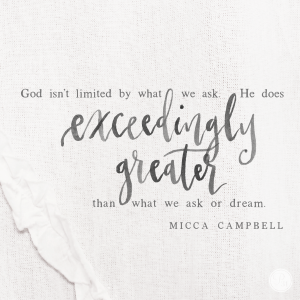 I'm so glad you stopped by today. Have you ever needed to be strengthened? Sure you have. We all need strength. If you haven't read my devotion from Proverbs31Ministries, I hope you'll take a few mintues and check it out. My prayer is you will find both encouragement and strength for today.
When I Am Weak; He Is Strong
Being a single parent when my son was young was difficult on many levels. Most of the time I felt tired and overwhelmed by all my responsibilities. There was no one to share concerns with—no one to worry with, plan with, or give a bath to my son when I needed a break.
To make matters worse, we lived on the second floor of a duplex. When my son was a baby, it was a challenge getting him, his diaper bag, and the groceries upstairs at the same time. I didn't want to leave him in the house or the car alone so I piled on the items. Once I climbed to the top of the stairs, my next challenge was unlocking the door with my arms filled to overflowing.
My life was littered with limitations. Most days I felt like the whole world rested on my shoulders. While I tried to carry the load, I was too weak. It was crushing me, and yet, I continued to fight. I tried harder. I had to. I had to be strong. If I put down the load, who was going to pick it up?
Have you ever felt like the whole world was depending on you? I asked Jesus, "Lord, what can you do for me? I don't know how much longer I can hold on." Christ loves prayers like that. When your weaknesses drive you to the comforting arms of your heavenly Father.
He waits until you come to the end of yourself—your own resources—and cry out for Him.
God answered my prayer when, one day, I came across a familiar verse: "My grace is sufficient for you: for my strength is made perfect in weakness." (2 Corinthians 12:9a,) Hope awoke in my heart when I realized my situation was an avenue to experience God's strength. I didn't have to put on a brave face, or pretend to be made of steel. I simply needed to surrender my weaknesses to God in exchange for His strength.
Leave a comment and enter to win my book, An Untroubled Heart