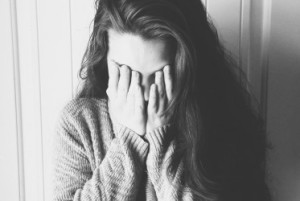 When I lost my spouse, people said strange things to me such as. "You're young. You'll marry again." I know they meant well but their words brought no comfort. At the time, I wasn't thinking of re-marrying. I wanted the marriage I already had.
We often say to the woman who lost her baby during pregnancy, "You can try again." Yet, she longs for the child she'll never hold. We mean well by offering a future perspective, but what she really needs is for us to meet her in her pain.
Here's what we need to know about someone in pain.
The goal isn't to make the person feel better. It's to be there while she feels the worst.
Grief is a journey to be taken. Experienced. Unpacked. Allow her to go through the process that will bring ultimate healing. We can't speed up the process. Each person will journey through grief at her own pace.
Here are some ways we can respond to grief?
Model Jesus. Jesus didn't try and talk Mary and Martha out of their grief when Lazarus died. He didn't offer a better perspective of the situation. No. He cried. The best thing we can do is cry with the her over her loss.
Instead of asking what she needs, look for signs. People in pain don't know how to articulate their needs but they will lead you in ministering to them if you watch for what they need.
Many run from the heartache of others. Instead, we should step into their grief, listen, cry, and help remove distractions that might keep her from her journey from pain to peace.
Grief is a work. It's often the difficult road we travel that leads us to our God-given destination.