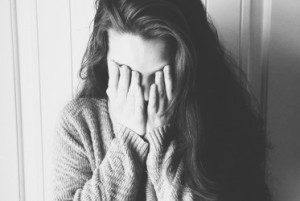 I was hanging out with a friend the other day when she asked, "Do you ever worry?"
I answered, "All the time!"
Surprised by my response she added, "I thought worrying was a sin."
"It is." I agreed. Worry shouldn't be a part of a Christian's life. In Philippians 4:6, God gives us a command to follow.
"Do not be anxious about anything, but in everything, by prayer and petition, with thanksgiving, present your requests to God."
Easier said than done, right? Not really.
One of things I love about God is He never asks anything of us that He doesn't first equip us to do. Notice in the verse above, God not only commands us not to worry, but He tells us how to overcome it. Instead of worrying, we are to pray about everything.
Peter puts it this way, "Cast all your cares on Him, because He cares for you" (1 Peter 5:7). God longs to carry our burdens. He is concerned with what concerns us. No worry is too big or too small. God can shoulder whatever we throw His way. But why does God want to be our burden bearer? It's because He cares for us. When we lay our worries at His feet, we find rest for our soul, peace of mind, and a heart of joy.
Action Step: Tell God what's bugging you. Then, trust Him to care for your needs. He will.
If you start to worry again remind yourself, "I gave that to God. It's no longer my problem."