Today's Spotlight is on Lisa Whittle  
I first met Lisa at She Speaks. Right away, I admired her. She seemed to know what she wanted in life. Lisa had confidence. I liked that about her—along with her striking baby blues. When she joined Proverbs, I was ecstatic! I knew Lisa had the skill and passion to develop She Seeks in a dynamic way that would truly impact the younger generation. And she's done just that. Lisa is also a gifted author and speaker. To view her resources, visit Lisa's blog. The coolest thing about Lisa is she has child named Micah. Unlike my mother, at least she spelled it right. Here's Lisa…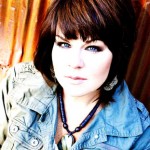 How did you know for certain you were called to write/speak?
I never intended on being either, to be honest.  My father was a long-time pastor, so I guess you can say that I have the communicator gene in me. 🙂 But I was such a mess growing up that it is out of a natural outflow of my heart to want to speak about Jesus and what He's done in my life.  On the writing side of things, it's something I always enjoyed, though mainly as an outlet with no other ambitions.  But when my husband lost his job, I wrote out my feelings and someone thought it was interesting enough to publish it, thus beginning my more purposeful ministry of writing.  Maybe other people just "know," but for me it was a natural progression and the convergence of timing, willingness to use my gifts, and passion for Jesus.
 How did you become a part of a National ministry like Proverbs 31?
I have a long, beautiful history with Proverbs 31 — been friends with the women there for many years.  I have joked before that we were friends for a long time before we started "dating" — when I came on as the coordinator for our 20something ministry called She Seeks.  Proverbs had a need for this important ministry to be realized, and I had the desire to be a part of that process, so it just made sense that we would come together.  It has been my highest privilege to see the ministry grow into the thriving effort it is today.
 What's one thing you would suggest to our friend's that would help them get started
 Start sharing what Jesus has done in your life, in whatever way and place you can.  That is a story people will listen to.
 Tell us something about yourself that we don't know?
 I am obsessed with the Food Network, though I am not a very adventurous cook. I love photography — the pictures of my family around my house are my favorite art. I have 2 things that sit out on my desk at all times: a baseball from a minor league game that flew off the bat and hit me in the jaw and a bag of nacho chips I was given by a young boy I met in El Salvador while traveling with Compassion.  Both remind me of the sovereignty of God.
 Thanks for sharing with us, Lisa