Aren't you glad that God still works miracles today? As I read your comments on my post, Praying for a miracle, I was moved to agree with you in prayer about the concerns of your life. This I know. God hears and answers prayer. It may be in His time, but He is faithful. Hold on to hope, friends, hold on to hope.
 The winner of "An Untroubled Heart" is Pat Pankey!  Congratulations, Pat! Please email me with your mailing address. miccacampbell@comcast.net
 Today's Spotlight fall's on Zoe girl!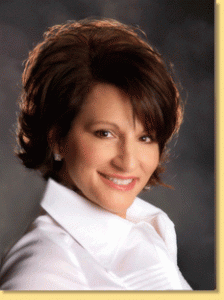 You can't help but love Zoe. I think it's because she is so good at loving others. Most are naturally drawn to people like that—people who have the ability to encourage you and make you feel special. Zoe has that gift. She also has the gift of gab, (which makes her a great speaker) and the gift of humor. Zoe can make you laugh so hard, you'll wet your pants! But the thing that makes Zoe shine (other than her love for Jesus) is her love for bling. You'll never see Zoe without some shinny something in her hair, hanging from her ears or neck, on her shoes, dangling from her hand or woven into her clothes. What can I say? She's our Princess and we love her.
 Zoe, how did you know for certain you were called to write/speak?
 I've had this desire since I was in High School. Being asked to teach a number of women's Bible studies as well as speak to different groups of women was confirmation for me.
  How did you become a part of a National ministry like Proverbs 31?
 I was approached by a ministry leader and asked to be a part of her speaker team.
  What's one thing you would suggest to our friend's that would help them get started. 
Find a topic you're passionate about, put a talk together then volunteer to speak at MOPS groups, and other ministry groups. Invite your best friends for coffee, let them be your audience as you give your talk and ask them to give you feedback.
 Tell us something about yourself that we don't know? (a favorite hobby, experience, a quirk)
 I love to sleep on clean sheets and change our sheets every 2-3 days.
Thanks, Zoe! Visit Zoe's blog, Called by a new name…