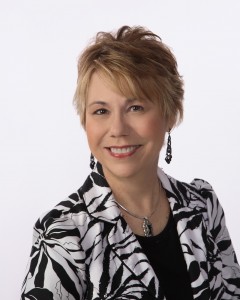 Hi, ya'll!  As soon as I open my mouth….even blog-style…it's obvious that I'm a Southern belle!  Raised in a small South Georgia town called Wray, I live on the family farm with my boyfriend of 45 years and my husband of almost 40 years.  (I heard that gasp! Relax!! It's just one guy…Patrick Mitchell Ashley!  He's my best friend, father of our three children, Papa to our six grandjoys and my biggest cheerleader!)
I taught school and served as school counselor for many years…which I loved and considered my "ministry" at that point in my life.  About five years ago, I felt a strong leading to retire from the public school system and begin a ministry called "JoyJoy Ministries".  I like to say that I'm not "retired"….I'm "reFIRED" with a passion for sharing a double portion of the JOY of the Lord with anyone who will listen! Thus, the name "JoyJoy."
Through JoyJoy Ministries God has opened doors of opportunity for me to do what I love to do….TALK (especially about Jesus!)  I speak at women's conferences/events, banquets, club meetings, Bible studies, etc.  However, God has shown me that we ALL have a daily ministry "along the way" of life.  Sometimes our ministry (yours and mine) is attending to our families' needs; other times, it's visiting those in the hospital or taking a meal to a new mommy.  It may be accompanying a friend to chemo treatments or playing with a child who just needs some undivided attention.  All of those things are opportunities to share the JOY of Jesus…and it bounces right back on you!
A couple of years ago, God teamed me with two precious young ladies who love the Lord.  Amanda Hayes (God's Truth in Love Ministries), Tammy Arant (Tammy Arant Music) and I were invited to lead a women's conference near Savannah, GA.  Since that time, we have been delighted that God brought us together to form "Team RADIATE"! We are three women in three different stages of life and with three different sets of "giftings":
Amanda (in her 30's) is a mother of three, pastor's wife, writer/speaker and college student.
Tammy (in her 40's) is married with a little girl, singer, songwriter, and has produced a CD, "Life Goes On" with a second one in the planning stages.
THEN THERE IS GRANDMA!  Or "GiGi" as our grandjoys call me…and I'm 59!  I love, love, love this stage of life! God has given me my heart's desire and I've published two books on Biblical joy! Wooohooo! Can't wait to see what's next!
Please allow God to use YOU…no matter whether you are young, "mature" or somewhere in between.  You were created for a special purpose. It is in fulfilling that purpose that you will find your "double portion" of HIS JOY!
Visit Joyce on Facebook at:
JoyJoy Ministries
RADIATE
Joyce Ashley
http://aservingofjoyjuice.blogspot.com/
http://joyjoyministries.vpweb.com/
Joyce's books may be found on amazon.com, barnesandnoble.com, xulon.com or christianbook.com.
Joy Juice: Delightful Flavors of JOY in the Lord
Abundant JOY JUICE: Squeezed from God's Word
Don't you feel more joyful just visiting with Joyce?!! She's a precious woman of God and I'm honored to have her post on my blog today. Be sure and check our her blog and site! You'll be glad you did. Also, if you need a splash of joy in your everyday life, then Joyce's books, were written for YOU!
Thank you, Joyce for splashing us with joy today!
Wishing each of you a blessed weekend!