Thank you for your overwhelming desire for God's Word. Knowing God and His ways are the secret to a long, intimate relationship with your heavenly Father! Because I desire as many people as possible to have God's Word, I will give away another copy soon!!
Today's winner of the Real-life Devotional Bible for Women is
Ashley Morris; lifewithmyrainbowbaby.blogspot.com
Congratulations, Ashley. God longs to meet you through the pages of His Word!!
________________________________________________________________________________
Happy Labor Day, Y'all!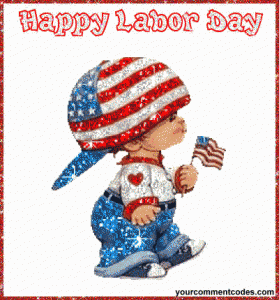 Have you ever wondered why the old-school etiquette rule about not wearing white after Labor Day came from?
According to Time magazine, it had to do with summer. High heels and white garments were worn during the summer months when most vacationed, had picnic's and participated in other summertime events. When summer was over, they changed back into dark colors for working in the sooty, dusty city.
What's our philosophy today? Wear whatever the heck you want!!
Happy Labor Day!!