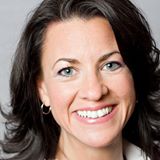 Meet my dear friend, Lisa Morrone as she shares what Proverbs 31 Ministries means to her. Her story will inspire you to follow hard after God wherever He leads! I love this Italian girl! You will too!
I encourage you to visit Lisa's site and learn more about her mentoring ministry, Restoring Your Temple. Sign up for her newsletter and get healthy or get one or more of her six books! www.LisaMorrone.com
Here's Lisa…
My first "brush" with the Proverbs 31 Ministries occurred about a decade ago. I was online searching for a new book for my Mom's Group to review, typed in "Proverbs 31 woman", and up popped a book written by Lysa TerKeurst and Sharon Jaynes titled, Seven Life Principles for Every Woman. I purchased it and felt a kindred spirit to these ladies as I read through the book nodding and "amening" the whole time.
Intrigued by the notion of a ministry that focused on mentoring women, I eventually researched further and discovered the She Speaks conference, a facet of the Proverbs 31 Ministries. I wanted to attend, specifically to be trained as a more effective speaker, but that year the conference dates conflicted with my family's vacation plans.
The following year God had changed EVERYTHING for me. In December 2006 while I was knee deep in my quiet time—minding my own business—Jesus spoke clearly to me that it was time for me to WRITE! And rather than be about my own business, I needed to attend to what He clearly determined was HIS business.
Okay, so can I just say this—I was not happy to hear from God on this matter. In fact, I was downright frightened. I had never intended to write a book. I was a physical therapist and an adjunct professor. The only writing I had done was one scientific article and a bunch of course curriculum—and I was content to go on just doing what I do. Not to mention, write a book? Where does one even begin? Oh, and here's another important concern: What to write?
At this point in my life I had been through the Jesus Boot Camp of Obedience Training—so He knew I was primed to do what He told me to, but He hadn't finished His directive—write what?
One month later, in the same "not-my-own-voice" style, Jesus spoke the topic of my intended writing: Restoring Your Temple. He wanted me to act as a Medic of sorts to help heal the physical bodies of Believers so that they could have the health and strength to do all the work He had intended for them to do (Ephesians 2:10).
Re-enter the Proverbs 31 Ministries. In 2007 I signed up for She Speaks conference (the She Writes track) and brought along my first book proposal titled none other than "Restoring Your Temple".  At the conference I was impressed by the "Kingdom-first, writing second" attitude that the classes I took upheld. I scheduled appointments with two publishers, Harvest House and Zondervan, and "pushed" my way into a third appointment with literary agent, Bill Jensen.
That life-changing conference weekend in the summer of 2007 led to me being signed with the William K. Jensen Literary Agency, and I was subsequently offered a two book contract with Harvest House Publishers—all within 3 months from the conference's end!
The Proverbs 31 Ministry team has befriended and encouraged me each step along my journey. Glynnis Whitwer, the editor of the P31 magazine, has fanned the Spirit's flame in me by publishing several articles I've written—often asking me to write for her—what a privilege!
To date, I have had the opportunity to publish six, health-genre books with Harvest House Publishers. In 2008 I launched my own "mentoring" ministry, Restoring Your Temple, in order to effectively come alongside my fellow Christians and encourage them to Get Healthy for Heaven's Sake! I am a regular radio guest/health expert for Moody Radio, Chicago and Faith Radio (KTIS) in Minneapolis and the surrounding the Midwest region. Even my website, www.LisaMorrone.com was transformed by Lisa Boyd, one of the women on the Proverbs 31 team.
I truly believe the plans that God had spoken to me about back in 2006 would have fizzled out and died had it not been for the training, opportunities, and personal impact offered to me by the Proverbs 31 Ministry.
To the whole team, I say, "Thank you. Your work, and His words, have not come back void!"
God is doing incredible work at Proverbs 31 Ministries. Will you join us on the front lines through a year-end donation?
Write, "I donated!" in the comment section and enter to win one of Lisa's Books!