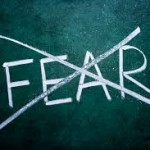 My husband and I are opposites. He's cautious and a bit of a worrywart. I've been described as a free spirit. I love, however, that he takes care of everything from grooming the dog to life insurance that he keeps in a lock box at the bank in case anything ever happens to our house.

Pat constantly quizzes me about where the key to the lock box is hidden.

"You know, explains Pat, in case something happens to me all you'll need is this key."

Sometimes I make fun of his ways, but honestly, they make me feel safe. Plus, he's a good sport when I want to take an adventure!

One summer, while vacationing, my husband attempted his first daring feat! Joined by friends, we ventured with the kids into a water park. They had every kind of water slide imaginable.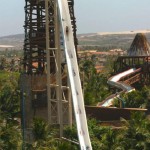 The most adventurous slide was one that dropped straight down, providing the thrill of free falling. This slide was for the brave and the daring only. Conservative people, such as my husband, usually admire this type of slide from afar. Not this day.
His friend pulled the man card and challenged him to go down the slide. Our son agreed! "Let's do it, dad!"
Pat slowly climbed the tall stairs of the giant slide, looking back every so often as if he were going off to war. I just smiled and waved.
Once the three reached the top, our son went down first followed by our friend. Now it was Pat's turn. He peered over the top of the slide and then took a few steps back.
"You can do it, dad," our son yelled. Pat still didn't get into position. When he finally peered over the top again, I called up,
"Hey! Just in case, where did you say the key to the lock box is?"
That did it. He sat down, crossed his arms in front of his chest, leaned back and away he flew!
Good news. He made it and lived to tell about it, too! The only dreadful thing that happened was his bathing suit ended up around his neck. But it was worth it to have conquered his fear.
—————————————————————————-
The Bible says, "God does not give us the spirit of fear, but power, love and self-discipline" (1Tim 1:7).
So where does it come from? How can I battle it? How can I have a faith stronger than all my fear?
I hope to answer these questions over the next month or so.
Why? Because fear seems to haunt just about everyone I know or meet in some form or fashion. That's why I wrote a book on the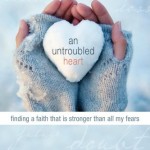 topic. It's also my most asked for topic to speak on. While preparing for an event this weekend, I decided to do a series on, Finding A Faith Stronger Than All My Fear, on my blog. Just for you!
I will post every other day during the week. (This gives others time to catch up if needed.) I don't post on the weekends. That time is spent with my family or Speaking.
I hope you'll join me and tell a friend!