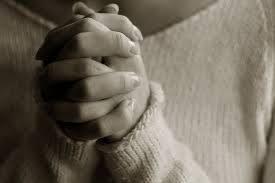 Sometimes God resolves our problems and sometimes He strengthens us to endure them.
After my husband died, I feared for the unknown future of my son's and mine. My mind was filled with a thousand unanswered questions such as
"What will happen to us? How would I provide?"
My husband and I decided when the baby was born I would stay at home. Now, I needed a new plan. In the meantime, I didn't have any money to pay for the hospital or funeral bills. I couldn't even pay rent. My future was uncertain. I felt helpless and alone so I cried out to God for answers. Little did I know; He was already at work.
Barely two weeks before my husband's death, he took out a Life Insurance policy on himself. I was aware of this, but the agent told us it would take a several weeks for processing before the policy would be validated. Since only two weeks had past, I naturally assumed the policy was null and void.
One day, I received an unexpected call from the Insurance Company. Though the policy had not yet been fully processed, they were going to honor it. I could hardly believe my ears! I knew only God could have done this.
My anxious thoughts melted like butter on a hot summer day. For the time being, my financial struggles were resolved. It was a huge burden off of my shoulders.
Here's the thing. God goes before us. He's ready to meet our need before the need arises. The way God cares for our sufferings can differ.
For example, while God chose to resolve my financial needs, He didn't choose to save my spouse. However, He gave me comfort and strength to endure until my heart could heal. Nonetheless, God never leaves us helpless. He is our ever-present help!
The Lord may choose to remove your problem today or He may give you the strength and the courage to deal with it. Either way, God is answering your prayer. And if He chooses to leave you in an unpleasant or very challenging situation, it's always for your good. God often uses trials to grow you spiritually, to reveal something new about Himself, or to make you strong and steady like a tree in a wind-storm.
We see these truths illustrated in the lives of Christ's disciples. Sometimes God rescues them from the storm and sometimes He sees them through to the other side. Either way, the disciples learned how to pray. I call it The Believer's Prayer.
In Acts: 4:24-30, which I encourage you to read, we see how the disciples called on God in prayer during persecution.
First, they praised God. This is important not only because God is worthy to be praised but it helps our perspective of things. When we recognized the power, mercy, and goodness of God, we're reminded that nothing is impossible for Him. And our problems seem to grow small in comparison.
Next, they told God their specific problem. Often our prayers are too vague. Be precise about your need. Name it.
Finally, they didn't ask God to remove their problem (that's God's choice) but to strengthen them in the midst of it. How often do we pray for strength until our hardships are resolved?
This is a good model prayer for us in times of adversity.
Whatever challenge you face today talk to God about it. Praise Him that He is bigger than any troublesome situation that can arise. Tell God about your greatest need, and then, ask for strength to deal with it.
If God sent you here to read this post, I know it's not by accident. Because of this truth, my friend, I'm praying for you today. May the Lord's abiding Presence be with you and may He uphold you with His righteous right hand.