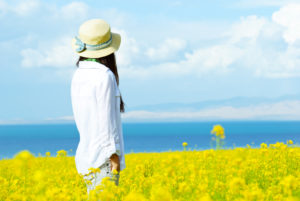 When I'm faced with a battle, I first consider my ability to handle the situation. Suddenly, I'm faced with a hard truth. I don't have the skill to win the fight. But God does.
It's easy to forget in the midst of a challenge that God has no limits. What's impossible for me is possible for God. It's God's power and wisdom, not my own, that brings victory. The key is having an unshakable faith that trusts God with the outcome.
How can I let go of fear and gain such faith?
Remember past victories. What has God brought you through? The same God who was faithful in the past will be faithful today.
Reject negative words. Don't listen to people. What do they know about your future? Look to God for the encouragement you need.
Respond positively to your problem. Remember God is on your side. He is for you. While your problem may be too big for you, it's never too big for God.
Rely on God's power. Acknowledge, "I can't but God can." He is your refuge, help and strength. He who promises you victory is faithful to provide it.
Rejoice in victory! Praise God before the battle is won. Fully believe you are an overcomer and the victory is already yours.
Life is hard. Thank God, we don't have to face adversity alone. God will fight our battles if we let Him. When we do, it builds in us an unshakeable faith and confidence in God alone.